Improving mobility access
Feal Ramps have played a central role in developing increasingly user-friendly designs to improve mobility access for their customers.
Their newly launched iRV loading ramp is the only one on the market uniquely fitted with a Lesjӧfors custom designed traction gas spring and it's taking wheelchair mobility to a whole new level.
Making life easier
Daniel Stjernlof, Sales Manager at Feal says:
"It has always been our mission to make life easier for wheelchair users. Our ramps are completely manual, and work without the reliance on electricity or hydraulics. Our latest design, the iRV, delivers exceptional ease of use because of its lighter handling and the gas springs from Lesjӧfors are an essential part of this. Delivering controlled movement, which does the heavy lifting through the load management by the traction gas springs, secures an enhanced level of control for our users. This is where we see a great customer benefit in using gas springs from Lesjöfors."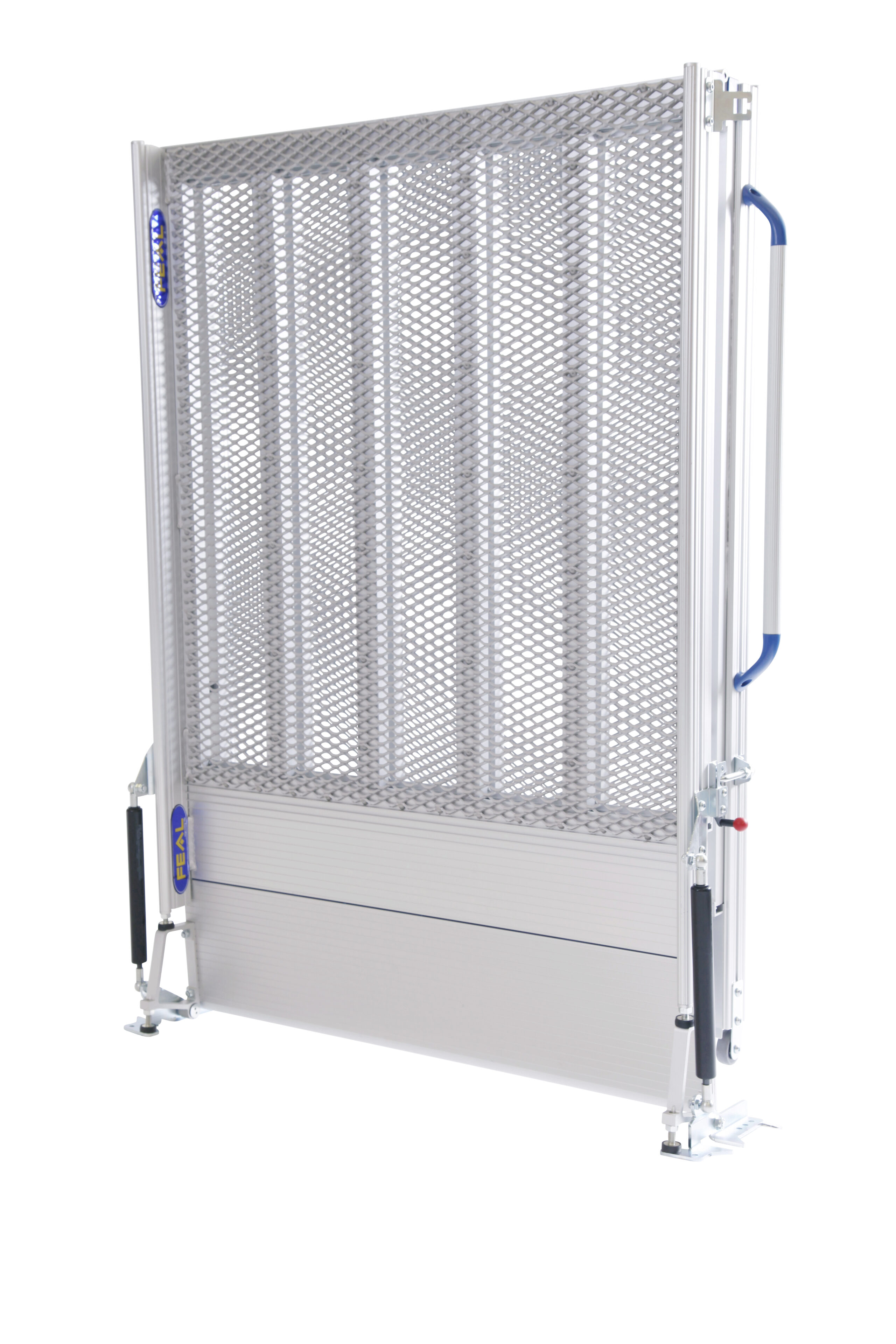 Diversified markets
Feal's vehicle ramps, are fitted to the back of customer's cars and vans, offering the wheelchair user greater accessibility to a world beyond the wheelchair. Mobility access has been at the heart of Feal's work since 1991. However, during Covid they looked for new markets, which has led to a diversification and expansion across commercial lifting and loading systems.
Sustainable values
Feal's CO2 neutral manufacturing facilities, with 50% of production powered by solar panels use recycled aluminium to deliver greener and greater accessibility answers for all. Lesjӧfors has committed to drive ambitious climate action by signing up to the Science Based Target Initiative (SBTi), in line with the Paris Agreement.
Partnership working
Stjernlof continues: "We're so proud of everything Feal represents and has achieved. Partnering with Lesjӧfors to deliver a spring solution was an important collaboration for many reasons. It's partnerships like this, where we mutually deliver quality products backed by sustainable values, that delivers a multifaceted relationship that builds benefits for many."
Greg Lehman, Product Head of Lesjӧfors Gas Springs concludes: "We manufacture millions of gas springs, however, our teams don't always know for what function. Working with Feal, having the team understand the audience being reached, adds value to the pride of our work. It's a privilege to partner with such a valued service."