Ola Tengroth, CEO of the Lesjӧfors Group says: "Our ambition is to be the most sustainable spring and pressing company in the world. To achieve this, we need to act. We know manufacturing has an impact on our environment and that is why sustainability integration has historically been one of our core strategic objectives.
Advancing our focus, committing to a climate reduction roadmap by setting emission reduction targets grounded in climate science, through the recent signing of the SBTi agreement, is a natural step in our sustainability progression and cements our commitment."
SBTi values
The SBTi is a partnership between CDP (Carbon Disclosure Project), the United Nations Global Compact, World Resources Institute (WRI) and the World Wide Fund for Nature (WWF). Science-based targets show organisations how much and how quickly they need to reduce their greenhouse gas (GHG) emissions to prevent the worst effects of climate change.
Climate-related issues are high on the sustainability agenda for everyone and over the past decade the Lesjӧfors Group and its parent company Beijer Alma, have been reporting on sustainable activities and reviewing energy efficient measures.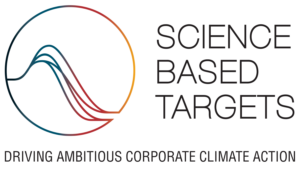 Dedicated sustainability department
In the last 18 months, Lesjöfors has created a dedicated sustainability department, headed by Anna Haesert. To date, the sustainability team's project implementations have helped support and raise awareness of the hands-on work there is within sustainability and focused everyone's minds; enabling them to better understand local climate footprints and reduction actions towards reducing the groups environmental impact.
Anna Haesert, Head of Sustainability says: "Sustainability is about looking at the big picture and figuring out how we can contribute to a circular, sustainable society, monitoring technological developments around us, and valuing partnerships and collaboration.
Lesjöfors has an ambitious sustainability strategy and climate action is one of our priorities. We are on a journey and signing up to the SBTi confirms our commitment and helps direct our roadmap to improve on our sustainability goals even further.
We have already finalised our complete greenhouse gas accounting, developed our near-term targets towards 2030, submitted these to the SBTi and await validation.
We want to be transparent about the progress we are making across our whole value chain and that is why we have also launched a new sustainability focus on our website, visibly holding us accountable to our actions."
Springs offer sustainable solutions
Across the world's power generation network, springs, pressings and wire form component parts sit at the heart of sustainable solutions.
From leaf springs in space satellites tracking climate data, to wire forms in safety equipment for green travel, to extension springs in electric generators for windmills to compression springs for EV bikes and cars, the Lesjöfors Group's extensive product portfolio powers several sustainable solutions.
Dedicated to world-leading products across every industry, it is Lesjöfors' goal to become the most sustainable supplier of component parts, expanding its developing lower carbon product range and delivering a full value chain and sustainable value proposition.